Bridging the Break
Sing through your entire vocal range with a rock solid, secure voice. And no 'break', ever.
Let's simplify your singing. How about this?!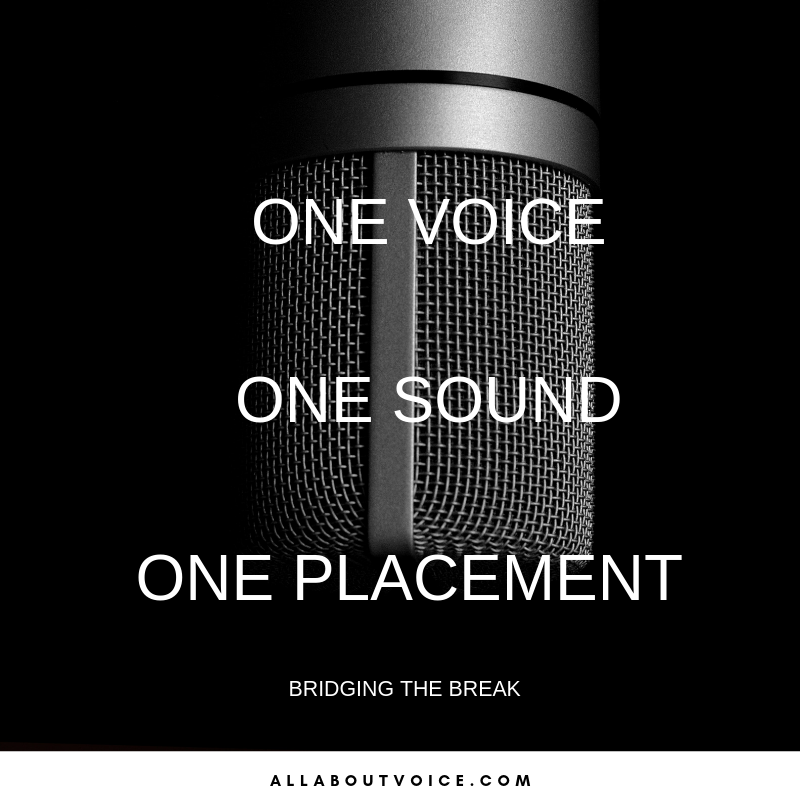 I'm a professional singer who spent a lot of time trying to figure out how to Bridge the Break. I know how miserable it is to be sailing along singing a song until you come to the dreaded 'Break' area, the upper middle range, where everything falls apart. It completely takes the joy out of your singing when you are continually faced with the vocal challenge of Bridging the Break effectively. I've been through it - so I'm here to save you years of suffering!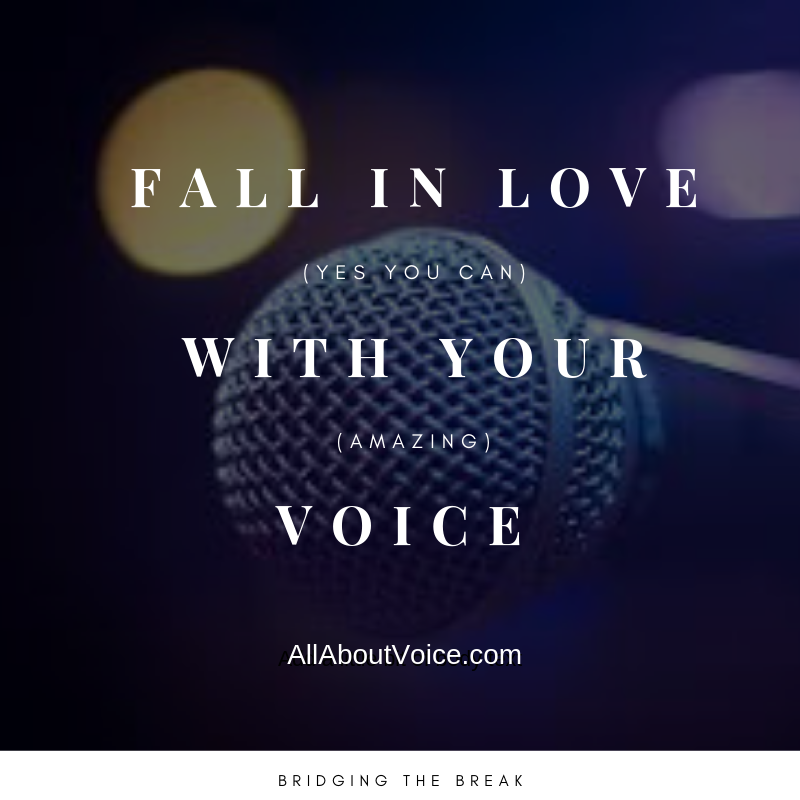 If you've been looking for solutions for Bridging your Break - whether you're a brand new singer who needs to get things right in order to progress; or a gigging veteran who is still plagued with this issue - then I invite you to join me in this Masterclass to discover the 3 major reasons you're having problems, and discover lasting solutions that will solve those problems.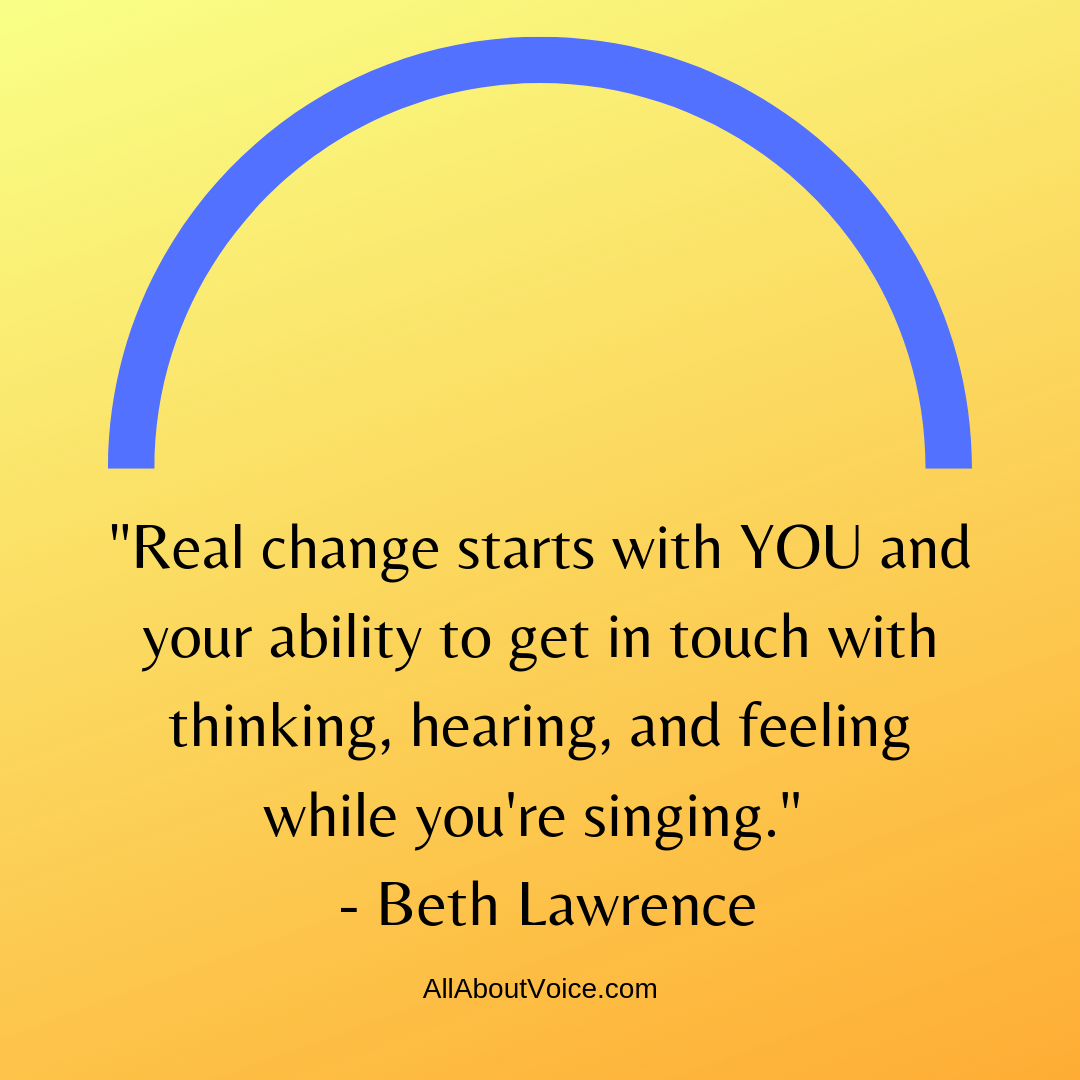 10 reasons why this Course is for you:
You'll get SOLUTIONS that will set you free from the fear and insecurity of moving through the 'Break' .
You'll never again feel like your voice is going to CRACK.
You'll get rid of a voice that 'BOBBLES' through the 'Break'.
You'll always be IN CONTROL of your voice through the 'Break'.
You'll never be CONFUSED about where you should be placing the voice.
You'll learn how to OPEN UP YOUR ENTIRE RANGE.
You'll learn how to RESTORE POWER to your upper range.
You'll sing with CONFIDENCE knowing that your voice is STRONGLY SUPPORTED through the 'Break'.
You'll find a new sense of SECURITY knowing that your BODY is confidently anchoring your voice as you Bridge the Break.

Y

ou'll have a CONSISTENT SOUND from top to bottom, bottom to top.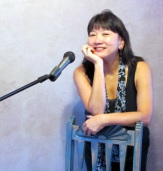 "There is no break in my registers and am able to sing from high to low without changing my voice. It is sooo exciting. Thank you, Beth. You rock!"- Pam Morita, Pianist/Composer/Singer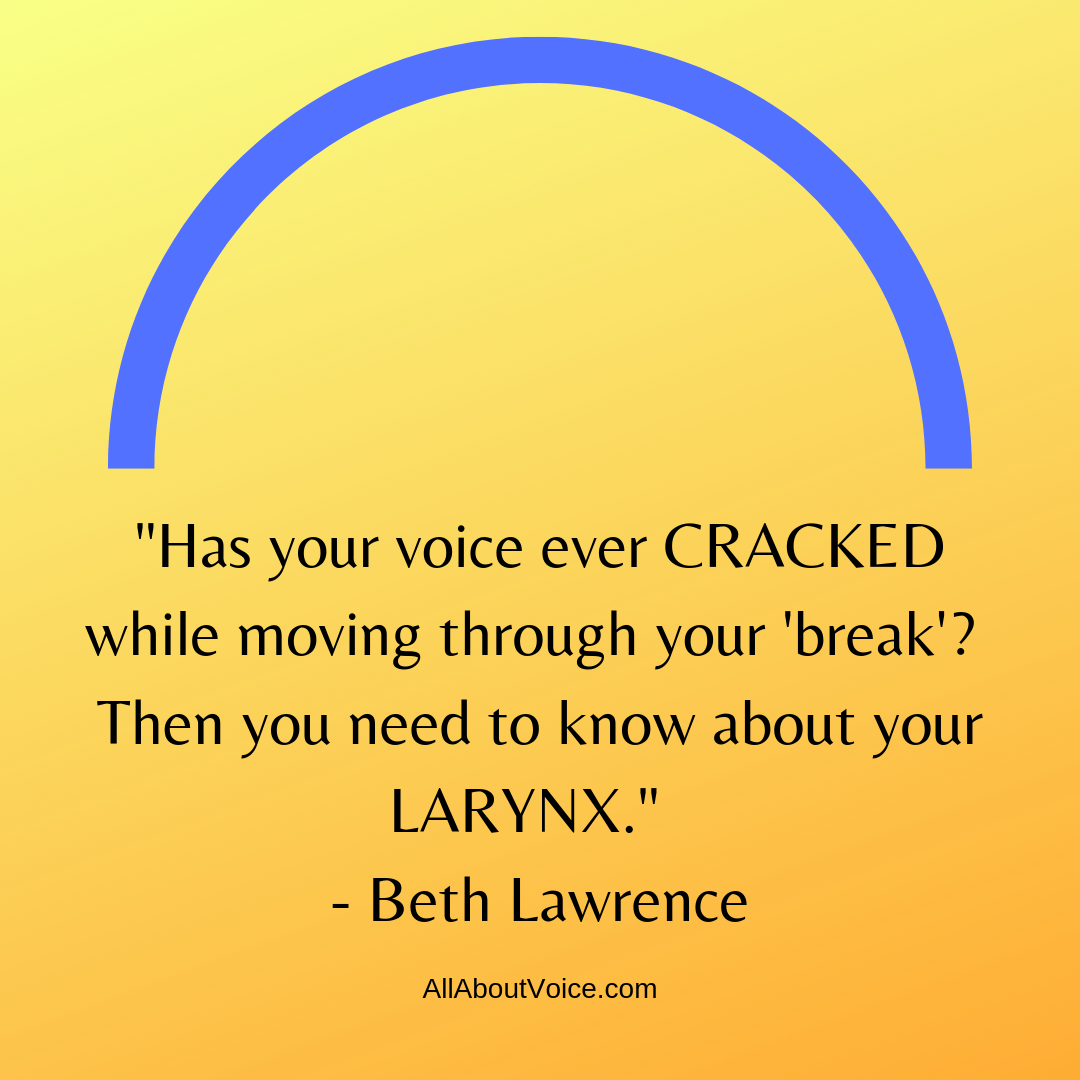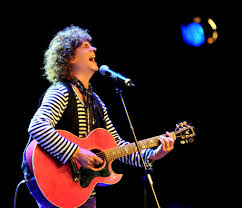 "I have been a professional singer for over 40 years.
My voice is my livelihood. With her wisdom, experience and guidance as a master vocal coach, Beth Lawrence helps me to strengthen and properly use my instrument to it's fullest potential. Her vocal exercises got me through my recent tour of China. Sixteen performances and I am vocally stronger than ever. I can't recommend her enough."
- Stephen Michael Schwartz

PARACHUTE EXPRESS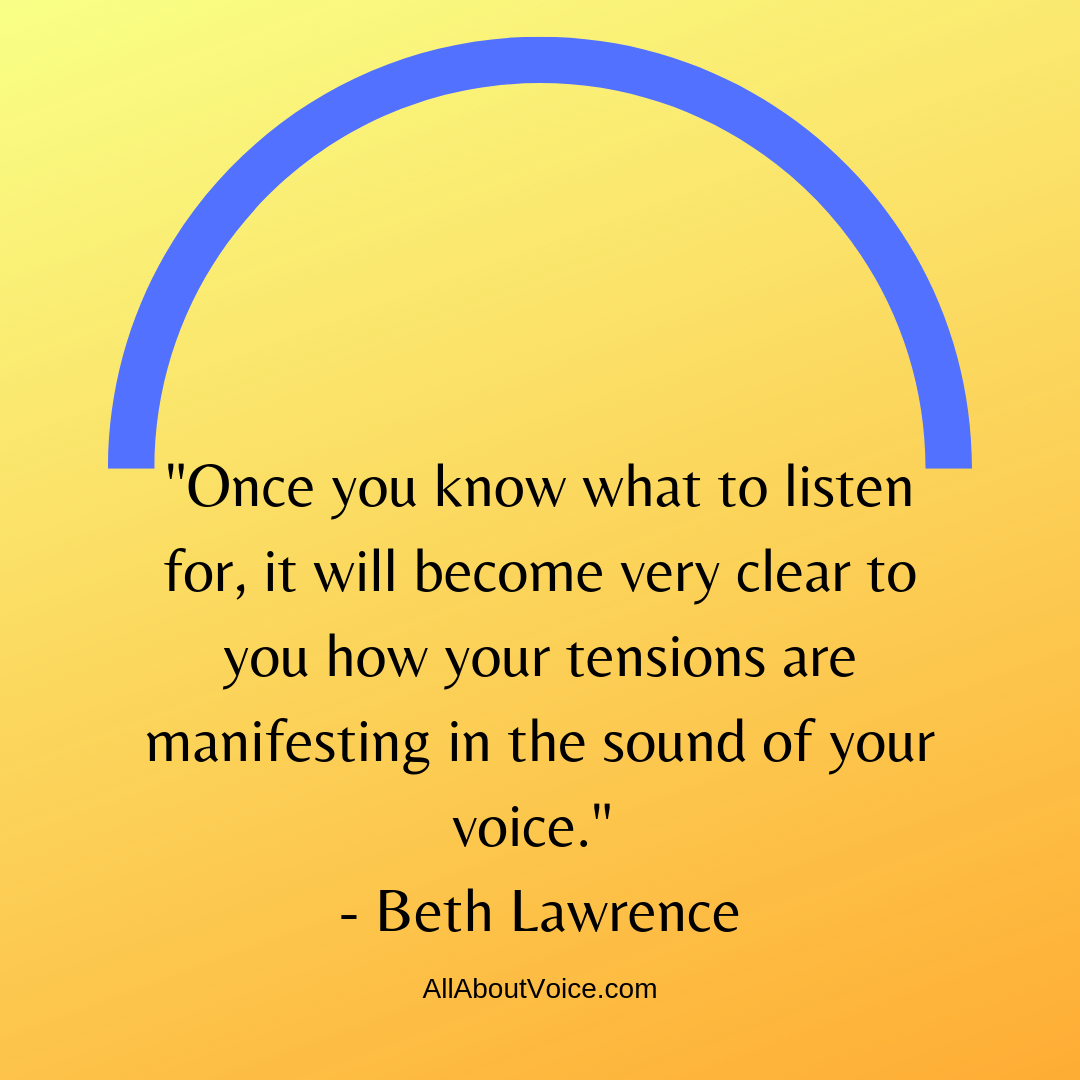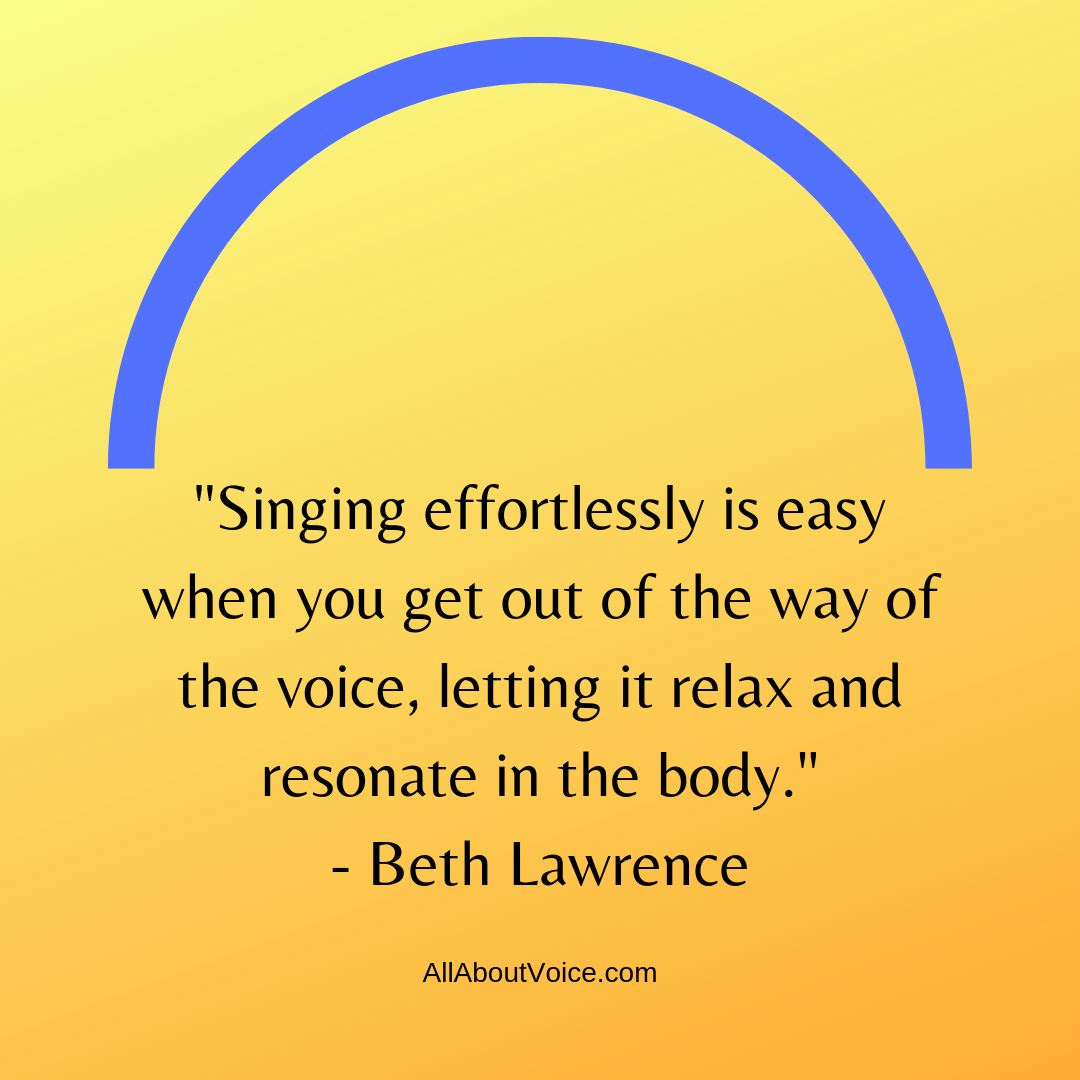 Your Instructor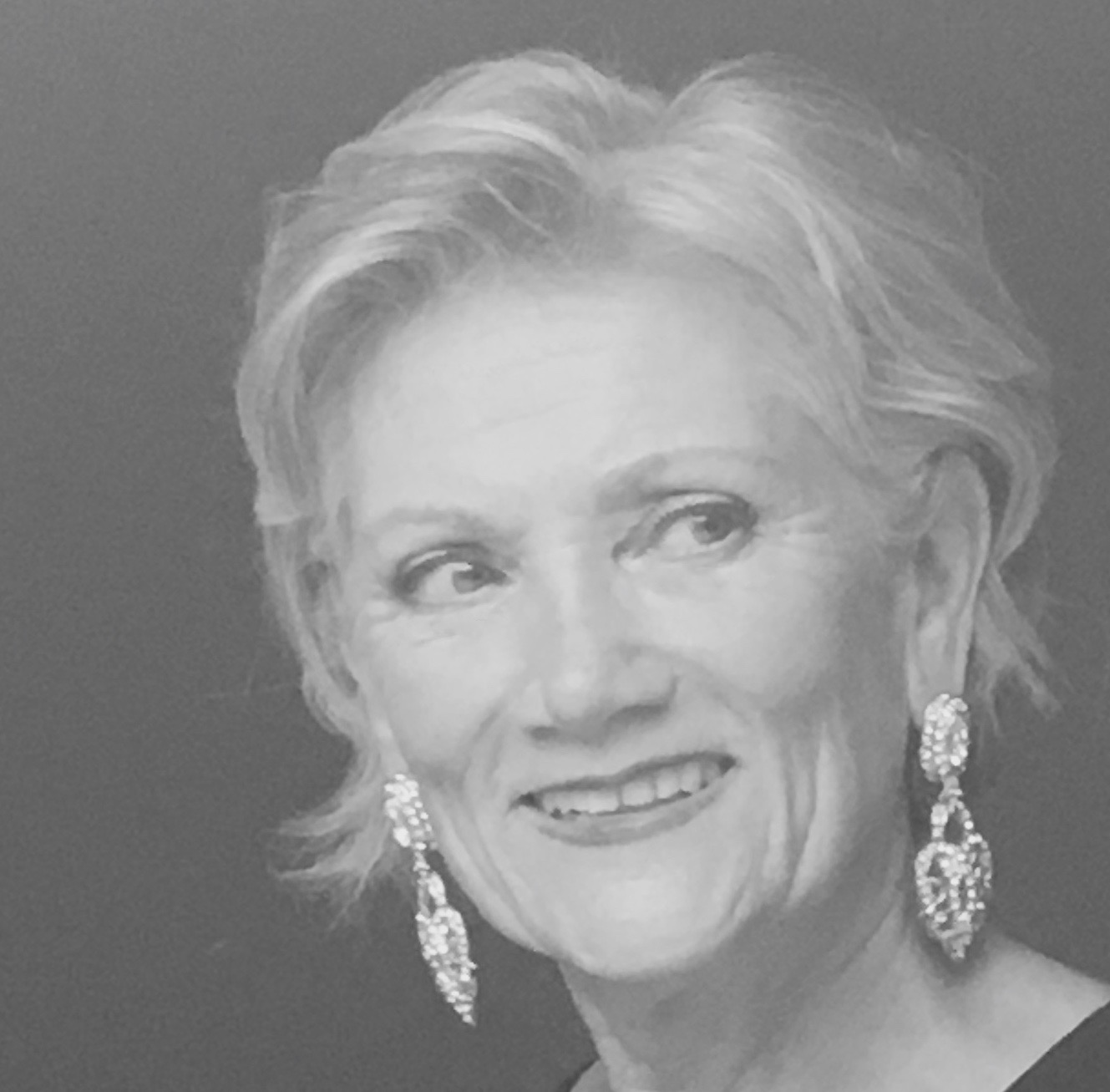 Beth Lawrence is the CEO of All About Voice, a company dedicated to private coaching, workshops in the performing arts, songwriting, Pageant coaching, and vocal rehabilitation. She is the author of "From Shower to Stage...7 Easy Steps for Singing Like a Pro!", based on the Lawrence Vocal System which teaches a holistic approach to voice coaching and therapy honoring the connection of body, mind and spirit.
As a teenager, growing up in sunny, seaside Santa Barbara, California, Beth decided to be a singer when she heard Dionne Warwick sing 'Anyone Who Had A Heart', and remembers thinking, "If someone can make me feel so much with their voice, then I want to be able to do that, too!". Beth's love of singing and songwriting has led her around the world, sharing the transformative power of music.
Beth has written, recorded and produced numerous CD's, among them, When The Sky Is Red, which was awarded "Best Vocal Album of the Year!" by L.A. Jazz Scene Magazine. She has won the American Song Festival's International Vocal Competition, and the Billboard Magazine Latin Song Award. Her lullaby CD, Land of Sleepytime was awarded the National Association of Parenting Publications Gold Award.
Beth believes in the transformative power of music, as her own life was changed with the help of Giuseppe Balestrieri, the vocal mentor who saved her voice and career. Learn more: allaboutvoice.com
Frequently Asked Questions
When does the course start and finish?
The course starts now and never ends! It is a completely self-paced online course - you decide when you start and when you finish. Come back anytime to revisit the material; refresh your learning; and experience the exercises.
How long do I have access to the course?
How does lifetime access sound? After enrolling, you have unlimited access to this course for as long as you like - across any and all devices you own.
What if I am unhappy with the course?
We would never want you to be unhappy! If you are unsatisfied with your purchase, contact us in the first 30 days and we will give you a full refund.
Is this course for beginning singers?
Absolutely. In fact, as a beginning singer, you've already discovered how difficult moving through the registers can be, so the sooner you learn to master Bridging the Break, the happier you will be! Do it now!
Is this course for Professional singers?
Absolutely. If you're a professional gigging singer, and you haven't yet mastered Bridging the Break, then you need to end this agony once and for all! It doesn't matter how long you've been singing. If you are STILL having issues moving through your Break, you need to end the cycle NOW, and get back to joyful singing.
Does the Lawrence Vocal System work for any singing style?
Yes! Bel Canto singing saved my voice and career. My Lawrence Vocal System is based on the concepts of Bel Canto - but made accessible and easy to understand. Although Bel Canto is an old Opera method, I sang power pop; R & B; jazz, and musical theater - all equally well - simply because I sang CORRECTLY. So this course is going to teach you the essentials of proper technique so that you can sing with confidence and have a healthy voice for life.
Singing should be the most joyful, spiritual, fun and energizing thing you do! But if you're constantly trying to figure out how to move through your registers, it can be frustrating and demoralizing. Who needs that??
In order to sing with confidence you have to be able to 'Bridge the Break' -- you have to be able to have ONE VOICE, ONE CONSISTENT SOUND, and be able to move from the bottom of your voice to the top without worrying about cracking or losing control.
I struggled with this for a long time, until I finally discovered WHY I was having problems with my break, then found the solutions which I'm so happy to share with you. I've been there and know what it feels like to feel insecure with your voice. I'm here for you. You can do this!
Wouldn't it feel great to just SING without worrying about Bridging the Break? To SING with one voice. To move through your entire range without even thinking about 'chest' voice, 'head' voice or any voice. To just SING with complete control and confidence.
I want you to fall in love with your voice again.
Cheers, Beth Lawrence